Yes, you can connect up to two activity tracker services to the platform, either Apple Health and Fitbit, or Google Fit and Fitbit, depending on your type of phone.
The tracker service you connect first will be the Primary service by default. If the platform does not receive data from the Primary service, it will upload data from the other connected service.
To change the service that is designated as Primary, first log in to the Aduro Mobile App, and then tap the Menu icon (a series of horizontal lines) in the upper right to open a drop-down menu. In the drop-down menu, tap Devices.
The Devices & Apps screen will list any compatible activity tracker services available for use or already connected to the platform. If you have two services connected, tap the Switch Primary link to designate one or the other as Primary.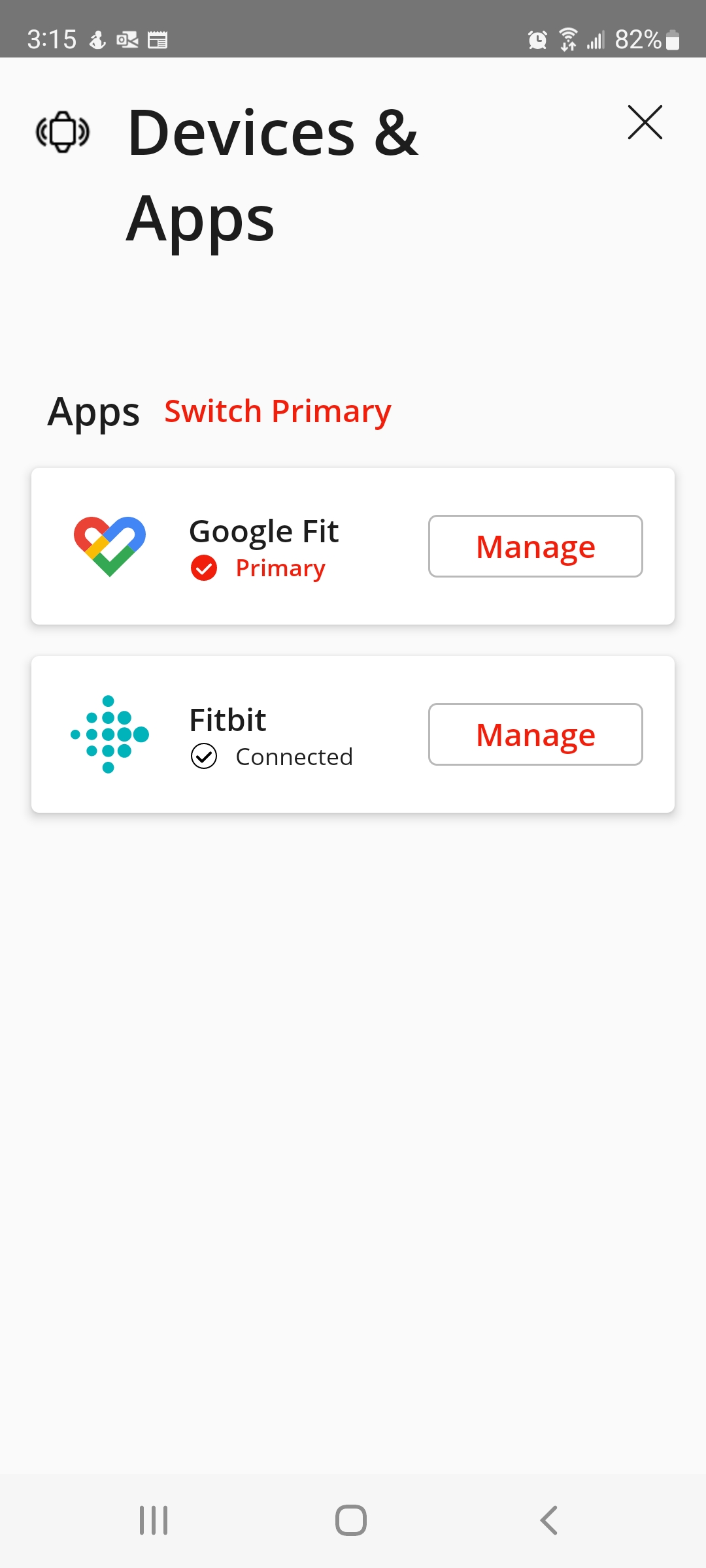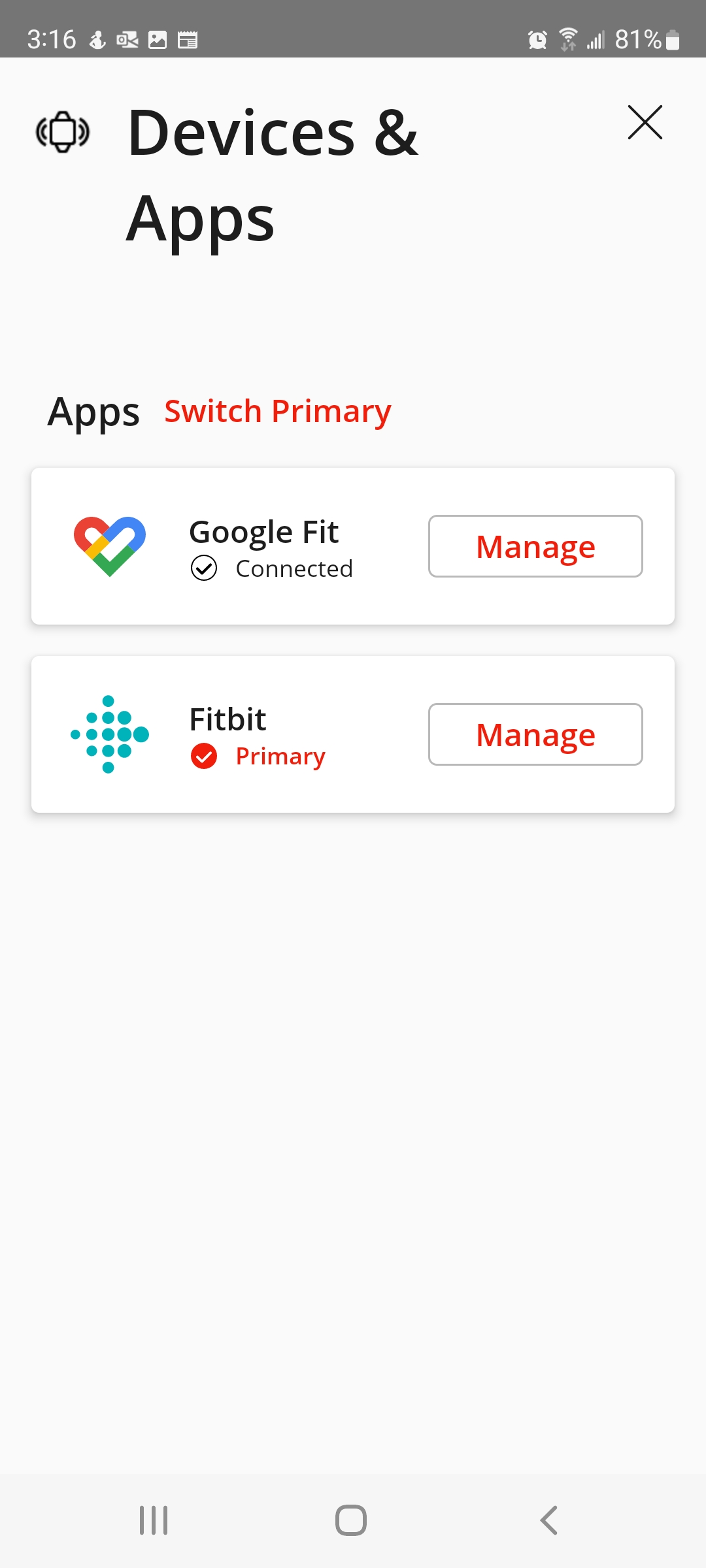 If you need assistance, please submit a help request. Click the chat icon (speech bubble) in the lower right corner of the page to connect with a live agent, or click the Submit a Request link at the top of the page, and we'll respond via email as soon as possible. When submitting a help request, please include the following information as applicable:
Your name
Your phone number and time zone (esp. for account, personal or protected health information issues)
Your well-being program provider/employer
Device you're using and the operating system
Web browser you're using and the version number, OR Aduro Mobile App version number (when logged in, tap the menu icon in the upper right)
Step-by-step description of the issue, including the names of any Activities, Paths, etc. involved
Screenshots that illustrate the issue, if possible