Depending on the requirements or available activities in your program, you might wish to submit a health provider screening form, a preventive health screening form, or an appeals form.
Check the top of your form for instructions on how to submit it. There may be a fax number available, but we recommend that you take a picture of your form with your mobile device, and upload it to us at the website shown on the form.
If your program includes spouse/partner/other eligible household member participation, please note that non-employee participants should include their own personal or identifying information, and not the employee's, on any written or online forms.
Follow the steps below on your mobile device:
1. Open the web browser on your device, and go to the web address shown at the top of your form. Do not use "www." in the address, or you will get an error.
2. On the upload page, tap Select Form Type, and select the type of form you want to upload.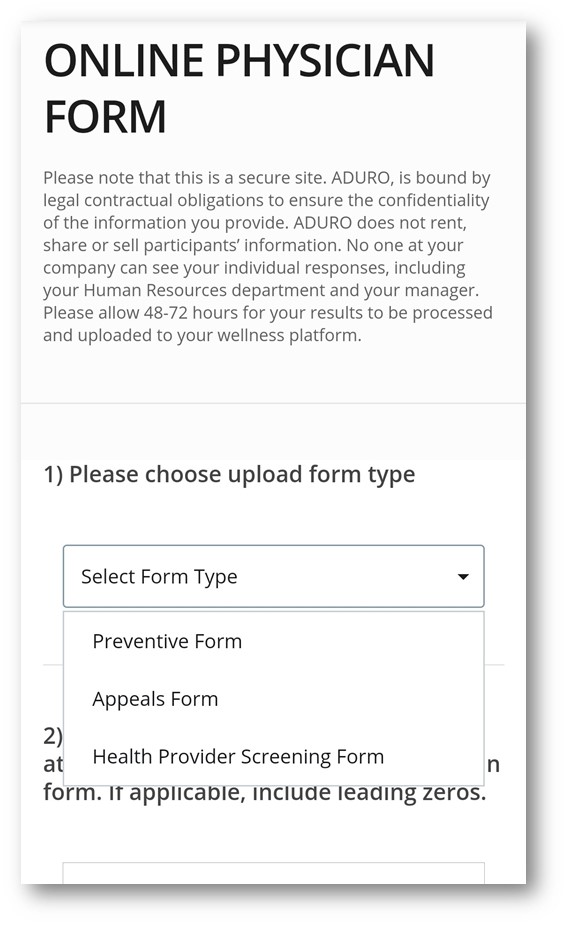 3. Scroll down and enter the Program ID number located at the top right of the form, including any leading zeroes. If the number you enter is valid, a checkmark will appear next to it.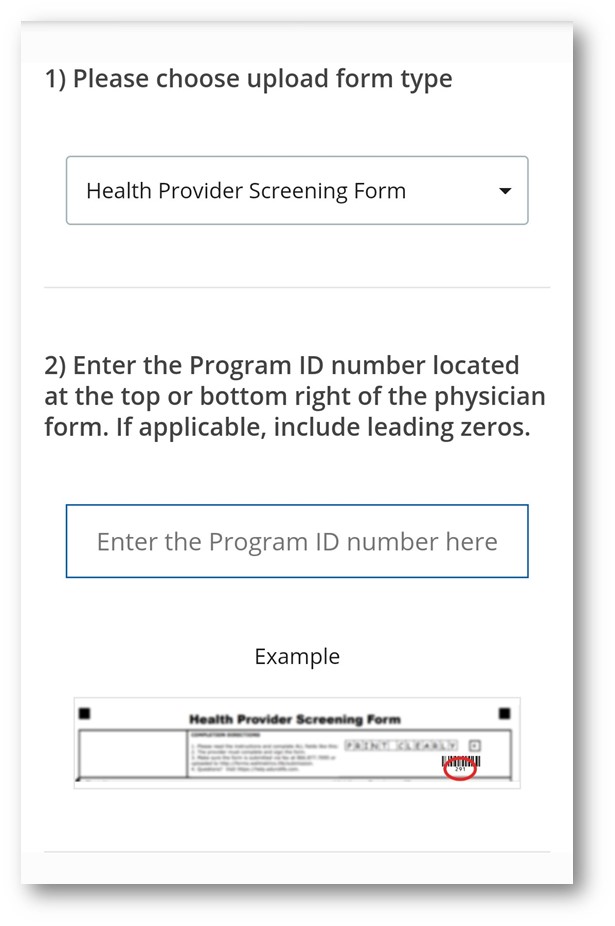 4. Scroll down and fill in your name, date of birth, and email address on your program account.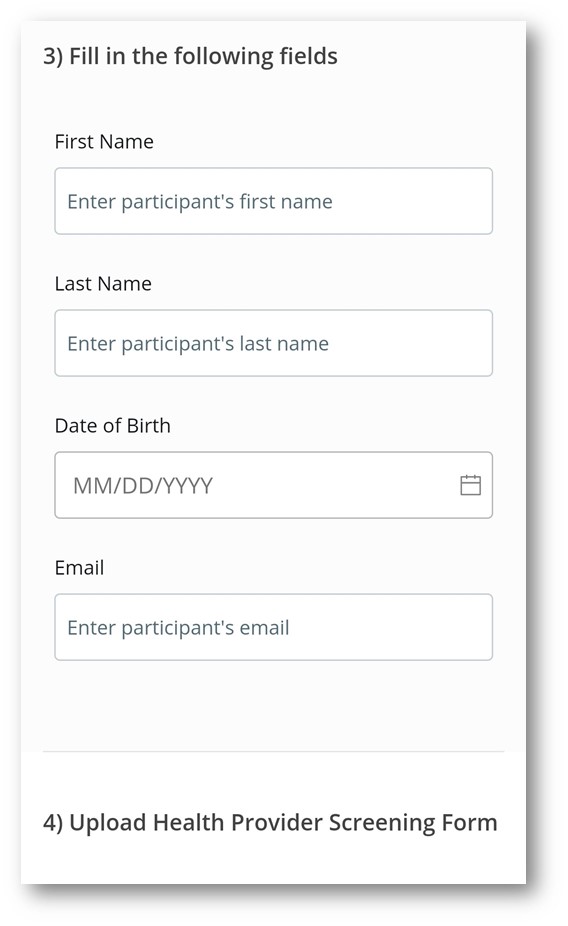 5. Scroll down, tap Upload, and then tap the Camera option and take a picture of your form. Be sure that it is framed very closely and is in focus.
If the picture looks good, tap OK or tap Retry to try again.
6. Tap Submit to upload the picture and send it to us.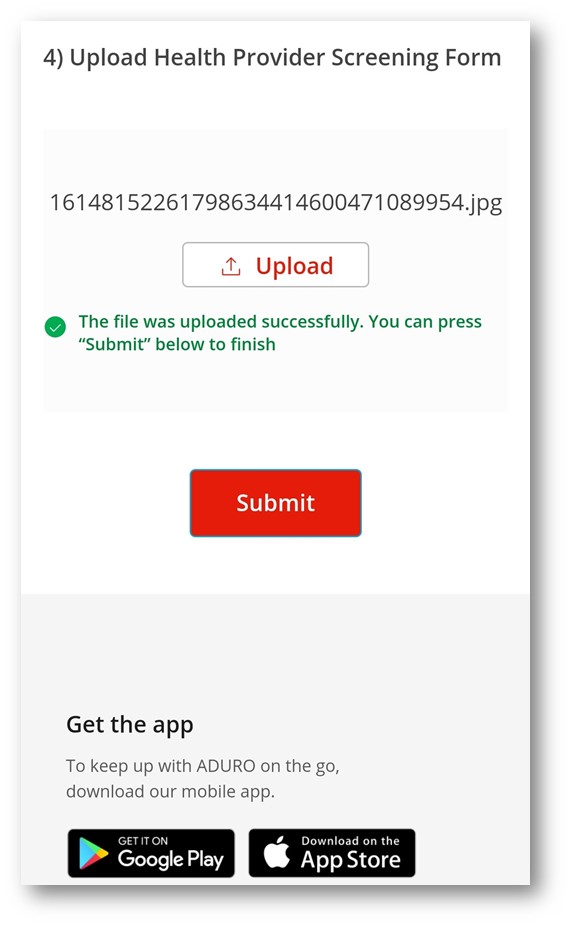 You can also upload a picture using a computer or laptop, but using your mobile device is the easiest option.