See below for instructions on submitting a health provider screening form, a preventive health screening form, or an appeals form using your mobile device.
We recommend that you take a picture of your form with your mobile device and upload it to us at the website shown on the form.
Spouse/partner/other eligible household members should include their own personal or identifying information, and not the employee's, on any written or online forms.
Follow the steps below on your
mobile device
1. Open the web browser on your device, and go to the web address shown at the top of your form. Do not use "www." in the address, or you will get an error.
If you received a blank form from an Aduro agent (with no personal information preprinted on it), the upload website on the form will not work. Please refer to the agent's email for your submission website.
2. On the upload page, tap Select Form Type, and select the type of form you want to upload.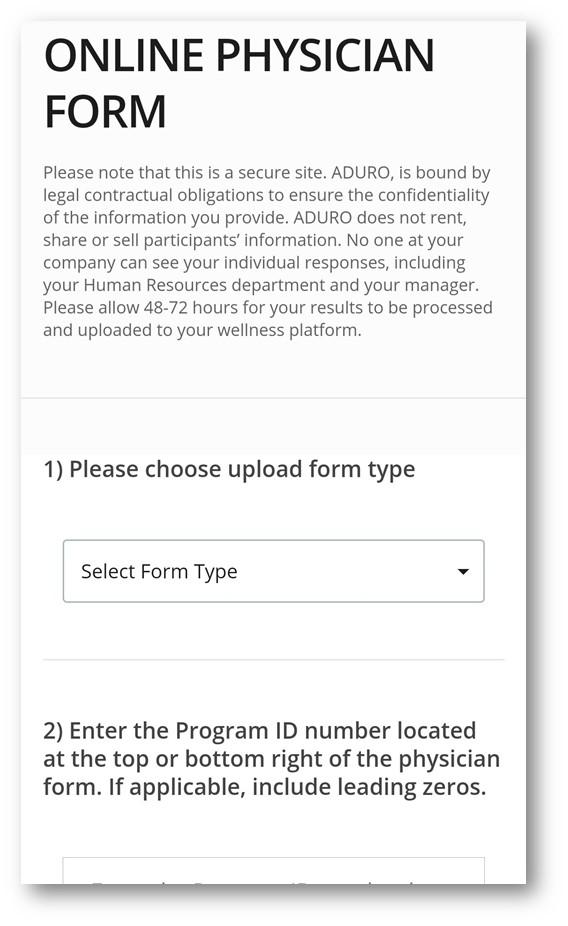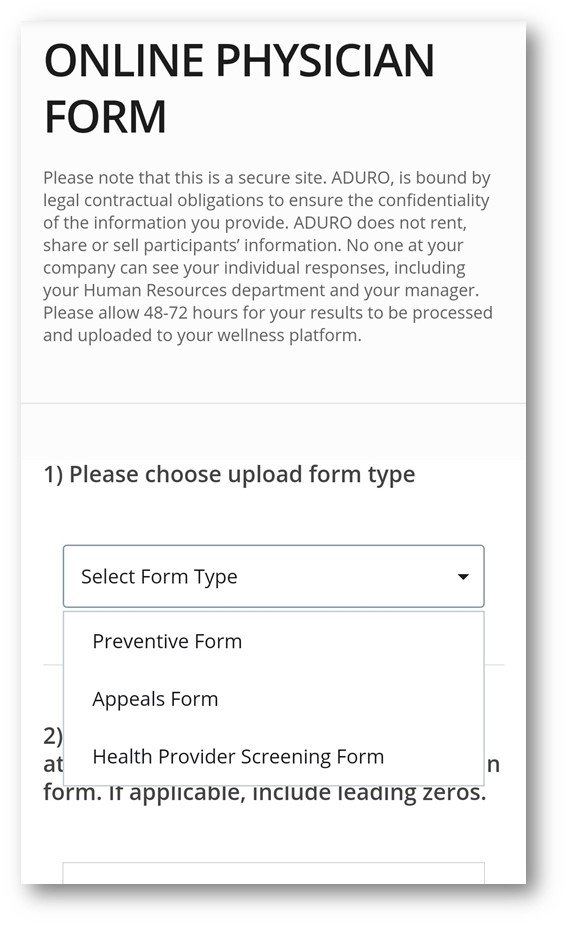 3. Scroll down and enter the Program ID number located at the top right of the form, including any leading zeroes. If the number you enter is valid, a checkmark will appear next to it.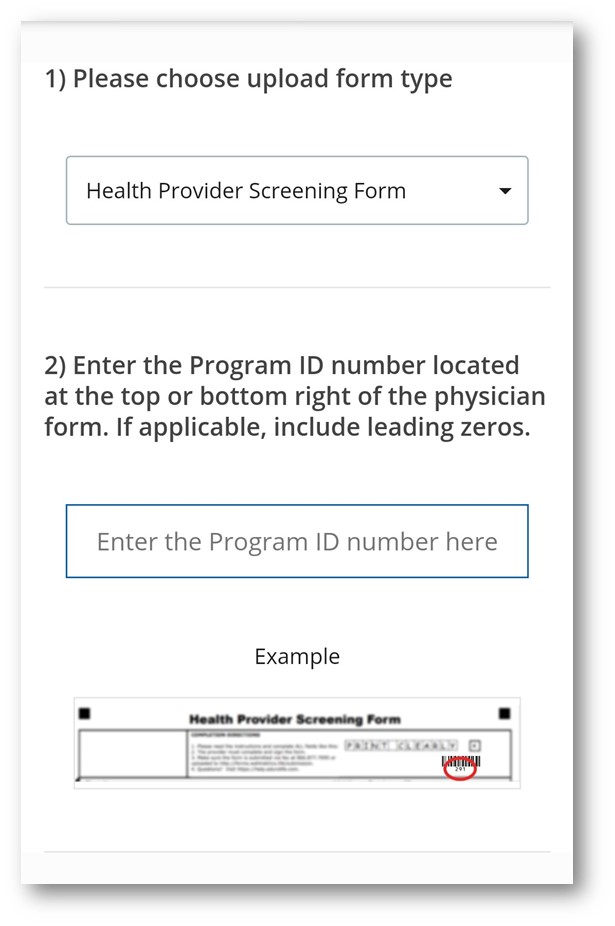 4. Scroll down and fill in your name, date of birth, and email address on your program account.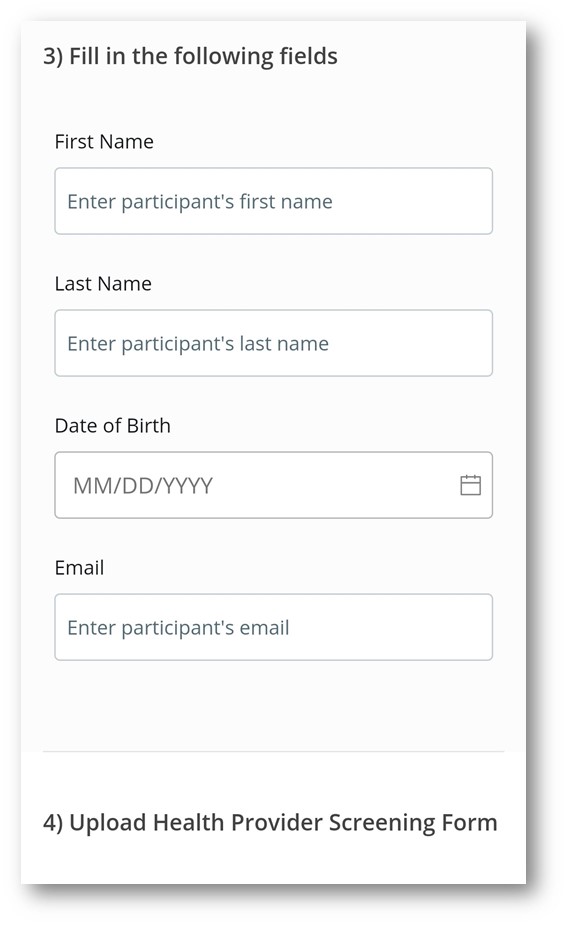 5. Scroll down, tap Upload, and then tap the Camera option and take a picture of your form. Be sure that it is framed very closely and is in focus.
If the picture looks good, tap OK or tap Retry to try again.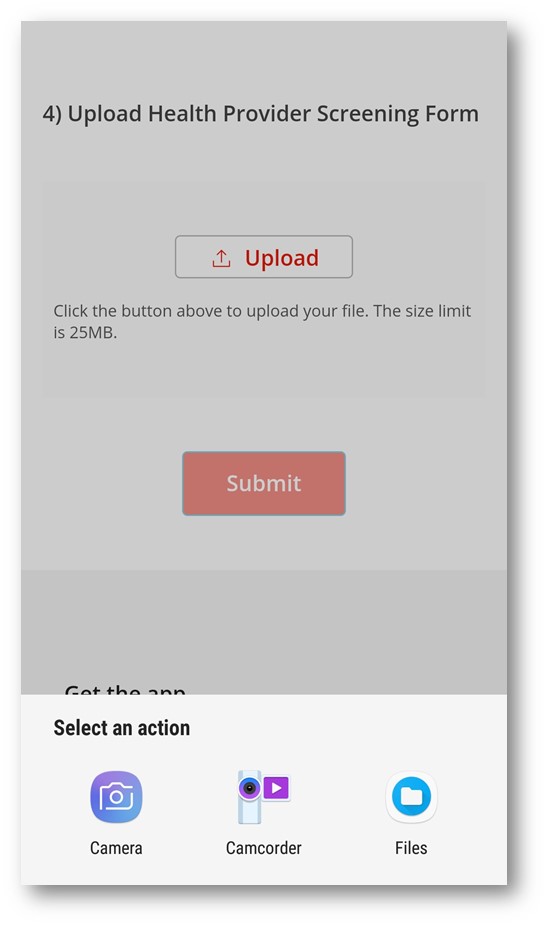 6. Tap Submit to upload the picture and send it to us.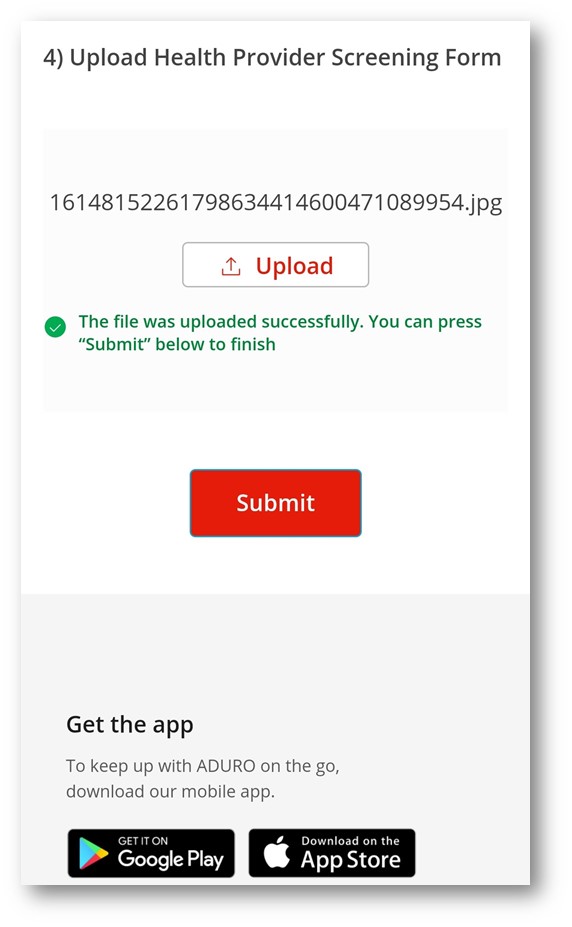 You can also upload a picture using a computer or laptop, but using your mobile device is the easiest option.
If you need assistance, please submit a help request. Click the chat icon (speech bubble) in the lower right corner of the page to connect with a live agent, or click the Submit a Request link at the top of the page, and we'll respond via email as soon as possible. When submitting a help request, please include the following information as applicable:
Your name
Your phone number and time zone (esp. for account, personal or protected health information issues)
Your well-being program provider/employer
Device you're using and the operating system
Web browser you're using and the version number, OR Aduro Mobile App version number (when logged in, tap the menu icon in the upper right)
Step-by-step description of the issue, including the names of any Activities, Paths, etc. involved
Screenshots that illustrate the issue, if possible