SSO (single sign-on) allows a participant to log in to multiple services using one set of credentials.
Note that not all clients with SSO enable it for use with our platform.
If SSO has been enabled with our platform, you must first register your Aduro account. If you have not yet done so, please read this article to help you get registered.
We recommend that you use the same email address for your Aduro account that you use with your SSO.
After you have registered your Aduro account, please follow the steps below to log in to your program using SSO.
1. On your program's login page, enter your SSO email address, and then click or tap the Login with SSO button.
If you are using the Aduro Mobile App, first tap the Login button to get to the email entry screen.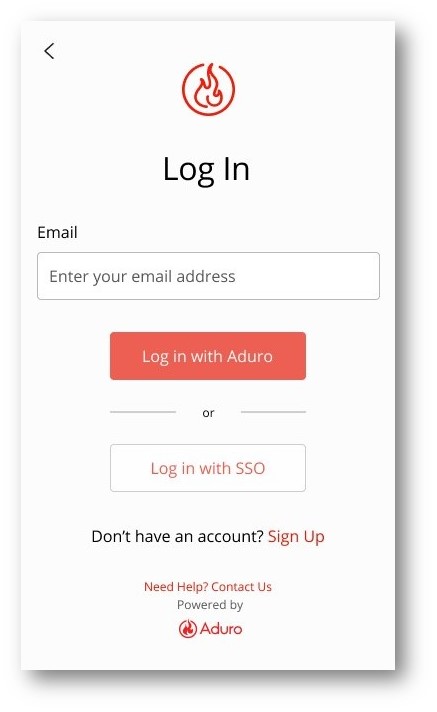 2. If your program is not SSO-enabled, a message will tell you so.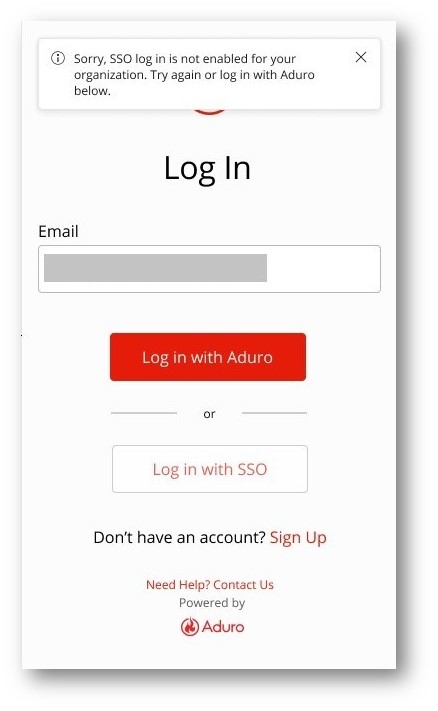 3. If your program is SSO-enabled, you will then be taken to your SSO provider's login screen. Login as you normally would. If the login is successful, you will be taken to your program home page.
If the login is not successful, you might try again a little later, or contact your SSO provider for additional assistance.
Note that even if SSO is not available at a given moment, you can still log in with your Aduro account.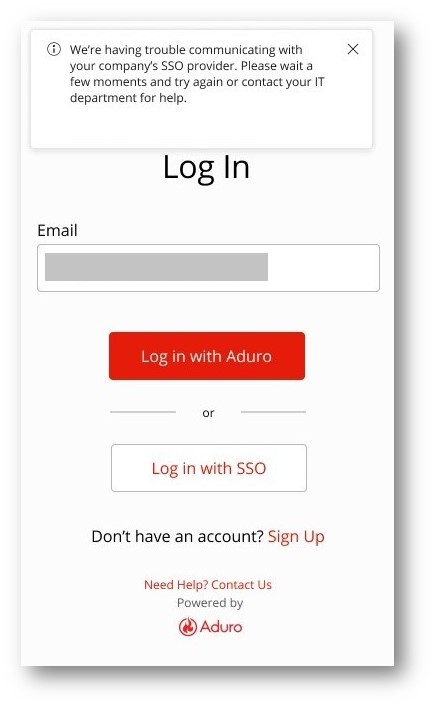 If you need assistance, please submit a help request. Click the chat icon (speech bubble) in the lower right corner of the page to connect with a live agent, or click the Submit a Request link at the top of the page, and we'll respond via email as soon as possible. When submitting a help request, please include the following information as applicable:
Your name
Your phone number and time zone (esp. for account, personal or protected health information issues)
Your employer or company providing the program
Device you're using and the operating system
Web browser you're using and the version number, OR Aduro Mobile App version number (when logged in, tap the menu icon in the upper right)
Step-by-step description of the issue, including the names of any Activities, Paths, etc. involved
Screenshots that illustrate the issue, if possible