SSO (single sign-on) allows a participant to log in to multiple services using one set of credentials.
Before you can use SSO to access your program, you must first register your Aduro account. If you have not yet done so, please read this article to help you get registered.
After you have registered your Aduro account, please follow the steps below to access your program using SSO.
1. On your program's login page, enter your SSO email address, and then click or tap the Login with SSO button.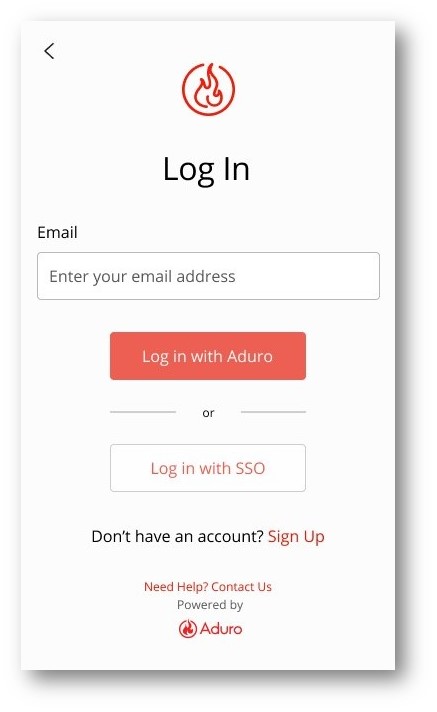 2. If your program is not SSO-enabled, a message will tell you so.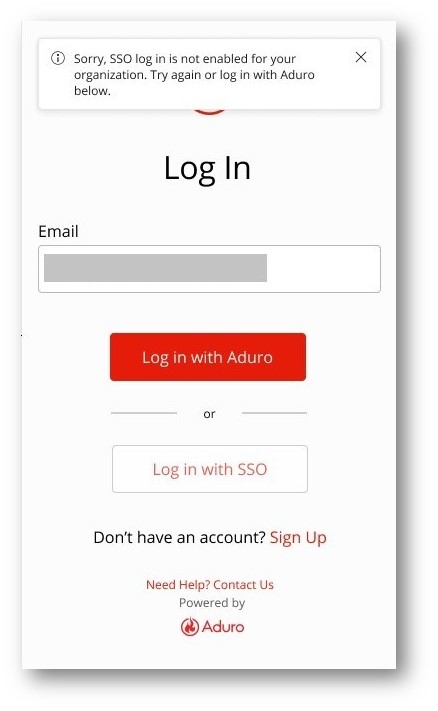 3. If your program is SSO-enabled, you will then be taken to your SSO provider's login screen. Login as you normally would. If the login is successful, you will be taken to your program home page.
4. If the login is not successful, you might try again a little later, or contact your SSO provider for additional assistance.