To submit a blood glucose entry in the Connect Care program's Blood Glucose tab, see the steps below.
Connect Care is Aduro's program for supporting members who have Type 2 Diabetes. It exists within Aduro's platform, and is available to select programs and users.
1. Log in to the Aduro Mobile App and tap the blood drop icon on the bottom menu bar. Tap the Blood Glucose tab, and then tap the New Entry button.
2. On the New Journal Entry screen, tap the various fields to adjust those settings as you wish, including date, time and blood sugar. Tap the Journal Entry field to add a note to the entry, though this is not required.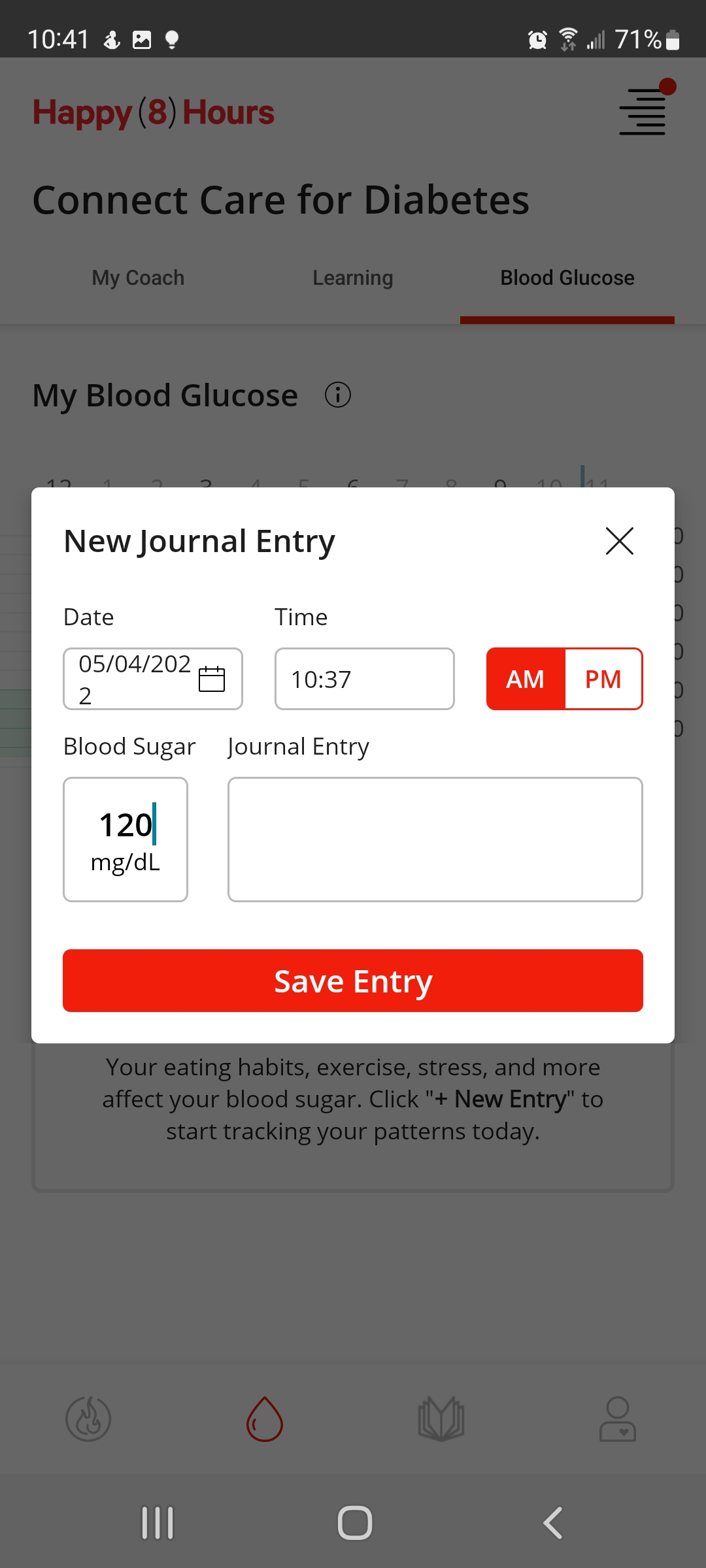 3. On the Journal Entry screen, enter any note you wish, and then tap the Save button to return to the main entry screen.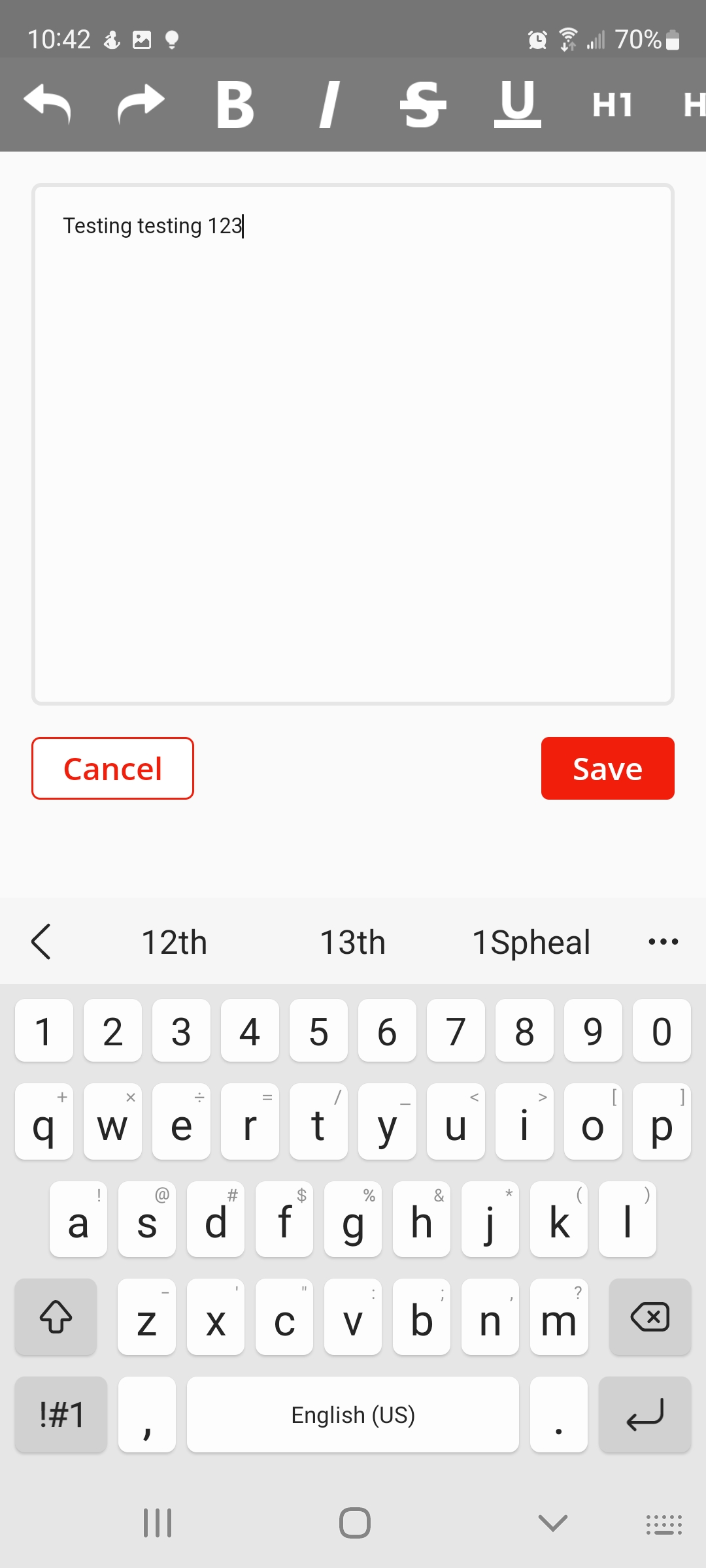 4. Tap the Save Entry button to submit the entry.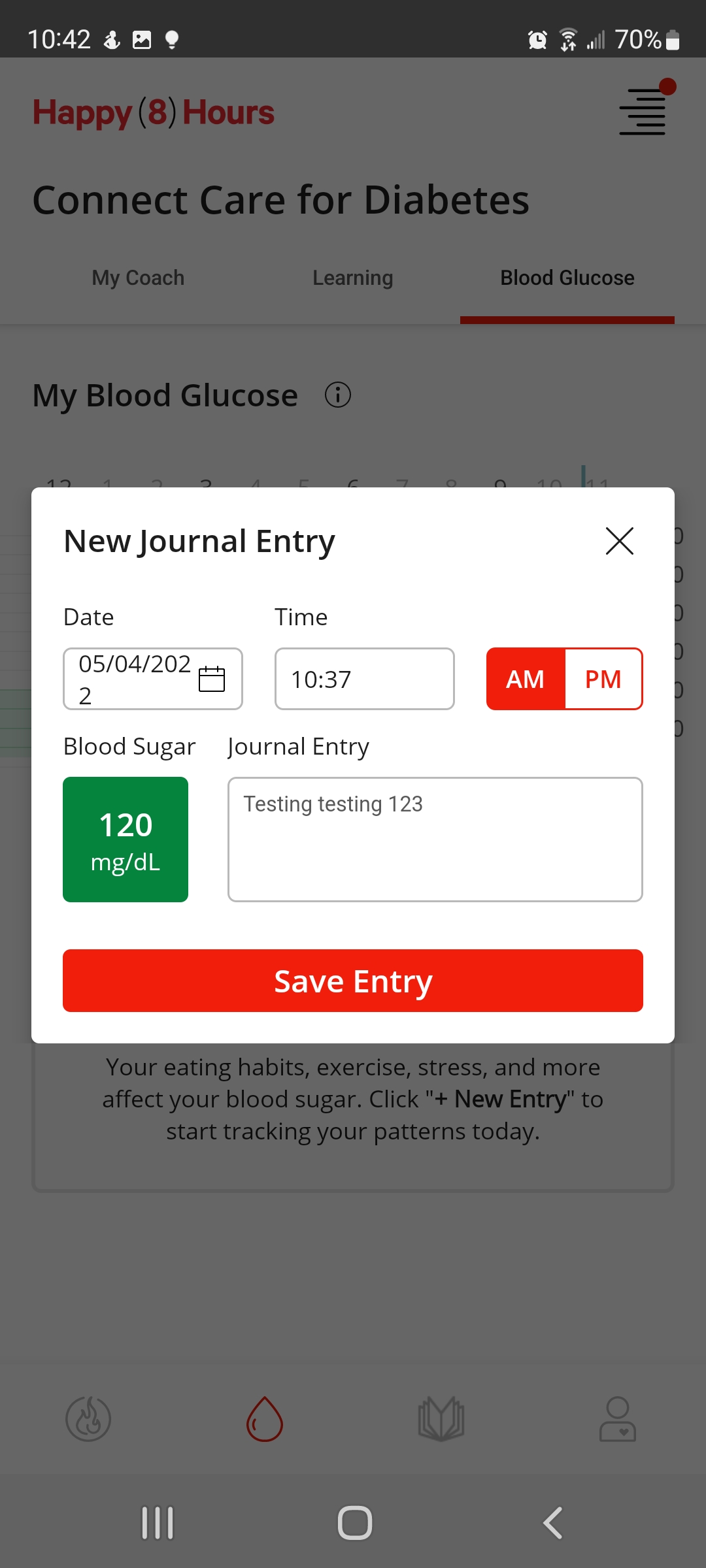 5. The entry will then appear on the blood glucose graph: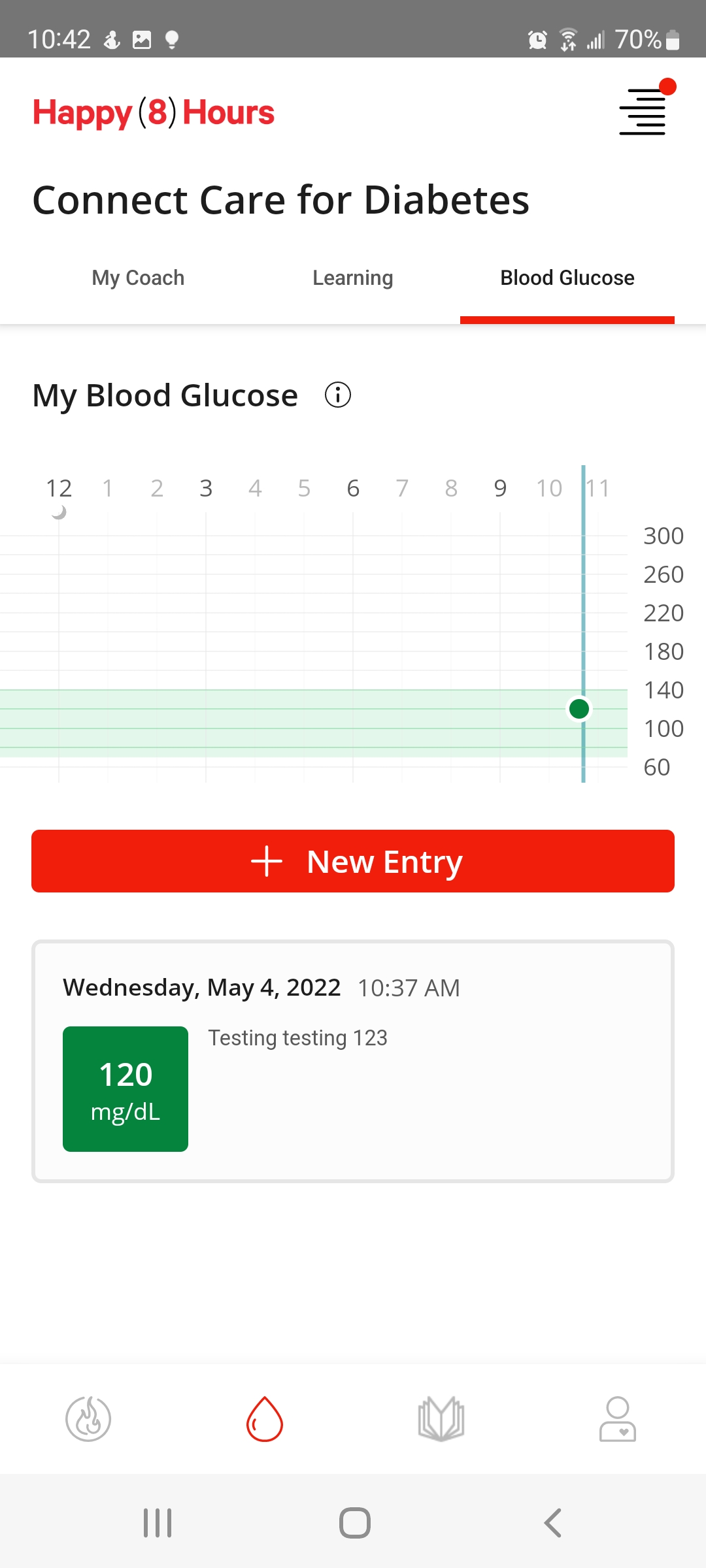 6. As of this writing, submitted entries cannot be deleted or edited.